(1/14/22, 5:00 pm) We are aware that the national Digital Cookie system is still experiencing intermittent issues. GSUSA will be working on them throughout the weekend. Thank you for your patience.
All GSNNJ Offices, Camps & Shops will be closed on Monday, Jan. 17 in observance of Martin Luther King Jr. Day.

Our Girl Scout Cookie Program helps girls learn valuable sales and business skills while raising funds to support troop activities. Support our Girl Scouts with a purchase of cookies, today! You can order from your favorite local Girl Scout via her online shop or in-person, and have your order delivered or shipped directly to you. Be sure to try the new Adventurefuls™ cookie, too.
Continue >

Join Girl Scouts during our Winter Wonderland @Home series for girls in grades K-5 who are NEW to Girl Scouts or who want to RENEW their membership. Be a part of a Virtual Troop and participate in our Winter Wonderland @Home activities. Discover Girl Scout traditions. Participate in the Girl Scout Cookie Program and explore entrepreneurship. Make a snowstorm in a jar, homemade snow, and a snow measuring stick. 
Continue >

Due to rising COVID-19 cases in our region, we have made the decision to postpone our Girl Scout Cookie Kick-off event scheduled for Saturday, Jan. 15 at Nickelodeon Universe Theme Park in the American Dream mall. The new date for the Girl Scout Cookie Kick-off event is Saturday, Feb. 12, 2022.
Continue >

GSNNJ Girl Scouts:  Be a part of our Media Girls Team for 2022-2023. Open to Girl Scout Juniors, Cadettes, Seniors, and Ambassadors (in grades 4-11), Media Girls are the official girl faces and voices of our council to the public. You'll receive special media training to be able to report on council and community events and share our stories with the community and the world. Apply, today.
Continue >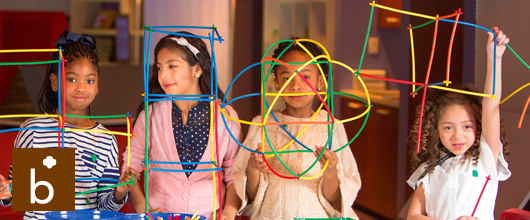 Earn Girl Scout badges and fun patches, while exploring topics such as the outdoors, space science, and cybersecurity. Check out all the LINK Program Activities available this year, search them by Girl Scout level, and start planning a Girl Scout year filled with new adventures. 
Continue >

Our mission remains steadfast: we build girls of courage, confidence, and character, who make the world a better place. On Oct. 14, 2021, we launched our very own season of giving with Giving HERsday. We're so excited to see the tremendous response to our fundraising campaign. Let's keep it growing. Make a donation to GSNNJ today, which boosts every Girl Scout's ability to improve the world. 
Continue >

Start: Sun Feb 06 2022, 9:30 AM EST

End: Sun Feb 06 2022, 11:00 AM EST

Start: Sun Feb 06 2022, 10:00 AM EST

End: Sun Feb 06 2022, 12:00 PM EST

Questions? Call Girl Scouts of Northern New Jersey Customer Care: (973) 248-8200
Or, email us at customercare@gsnnj.org