It's time to renew all Girl Scout Memberships for 2019-2020, and if you renew early enough, you can earn some great rewards, too, for your Girl Scout, your Troop, or your Service Unit. Check them out! Renew, today.
Continue >

Looking forward to another year of Girl Scout fun and adventure? We've got it! With more than 115 LINK Program Activities available, Girl Scouts can earn official badges, fun patches, and LINK Lock & Chain patches, while exploring topics such as the outdoors, space science, and cybersecurity. Plan ahead with the new 2019-2020 LINK Program Guide, online now. 
Continue >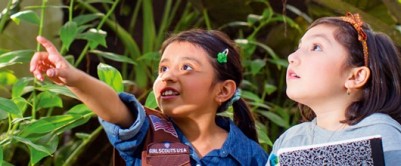 From the mightiest Daisy or Brownie to the most accomplished Gold Award Girl Scout, badges fuel girls' journey to success and beyond. And, with 42 new badges in STEM and Outdoor activities and one new Journey for 2019-2020, girls can choose from over 236 unique ways to lead their own adventure at Girl Scouts.
Continue >

Boo Bash 2019 needs Girl Scout Volunteers!
22 Aug 2019
Hey, GSNNJ Girl Scouts: Come volunteer at our Boo Bash Halloween celebration on Saturday, Oct. 19 & Sunday, Oct. 20, 2019, from 10 am to 4:30 pm, at Lake Rickabear.
Equip your child to cope with stress
17 Aug 2019
While everyone deals with a certain amount of stress in their lives, children need help to recognize and cope with stress. Here are a few ways to help.

Questions? Call Girl Scouts of Northern New Jersey Customer Care: (973) 248-8200
Or, email us at customercare@gsnnj.org