It's a wonderful time to join Girl Scouts during our Winter Wonderland @Home virtual events, Wednesdays, from 4:00-5:00 p.m. (Jan. 27, and Feb. 3, 10 & 17, 2021). Girls in Grades K-5, who are not current Girl Scout members, can join us for exciting badge-earning Girl Scout adventures.
Continue >

Congratulations to the new 2021 GSNNJ Media Girls Team. These Girl Scouts will be the official girl representatives of our council at events and in interviews, and will provide communications support in sharing our stories with the media throughout the year. Meet the team!
Continue >

Girl Scouts are changemakers. That's why we're encouraging all girls to be informed citizens. Now through Feb. 4, download the Girl Scout Democracy badge requirements for FREE to learn how our government works and how you can make it better.
Continue >

"Girl Scouts wants to develop young women of character to become the leaders and builders of tomorrow," notes GSNNJ CEO Betty Garger in a recent podcast interview with Help Me 2 Understand host Felicia Garland. Help Me 2 Understand podcasts feature women who give their voices to issues of social justice, political activism, giving back, and more. Check out the entire podcast!
Continue >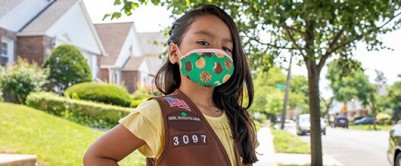 Questions? Call Girl Scouts of Northern New Jersey Customer Care: (973) 248-8200
Or, email us at customercare@gsnnj.org