Come learn about our amazing leadership development organization for girls. Girl Scouts offers every girl, and volunteer, a chance to practice a lifetime of leadership, adventure, and success. Check it out! Meet us at one of our upcoming Girl Scout Community Engagement Events, near you. 
Continue >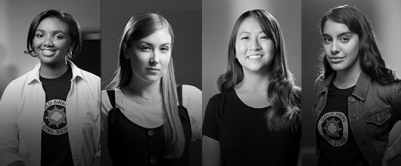 When it comes to changing the world, Gold Award Girl Scouts take the lead. Meet 10 extraordinary girls who possess the passion and the grit it takes to become a National Gold Award Girl Scout. Each tackled an issue in her community and created a solution that brought lasting change to the world. Watch and you'll see why the Girl Scout Gold Award is the mark of the truly remarkable.
Continue >

Every magazine, nut, and candy purchase made during our Fall Product Program helps Girl Scouts gain essential life skills and entrepreneurial expertise. Through this program, girls also earn funding they need to participate in unique and amazing experiences. Support our Girl Scouts with your purchases, now through Nov. 10, 2019. Check out the yummy treats available.
Continue >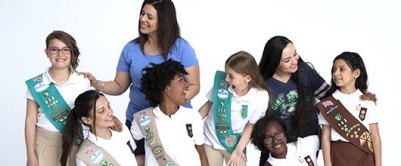 When you're a Girl Scout volunteer, YOU change girls' futures. Register to volunteer today, and invite friends to register too! Together, you'll help girls in your community build their own success. LIMITED-TIME OFFER: When you and your friends register, you'll each receive a $25 gift certificate to use at the Girl Scout Shop.
Continue >

Fundraising builds kids' confidence and skills
04 Oct 2019
The best part of any fundraiser is the feeling of accomplishment and success a child gets in the end. Nothing feels better than the satisfaction of a job well done. (An Op Ed by CEO Betty Garger)
27 Sep 2019
Volunteering provides many benefits to volunteers that most people do not even know. (An Op Ed by CEO Betty Garger)

Questions? Call Girl Scouts of Northern New Jersey Customer Care: (973) 248-8200
Or, email us at customercare@gsnnj.org