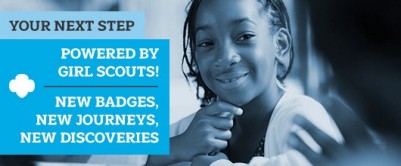 It's time to renew your girl's Girl Scout Membership for 2019-2020, and if you renew early enough, you can "save her spot," while earning some great rewards. So, why wait? Renew today, and earn patches, coupons, and more! Check out our  early renewal incentives.
Continue >

At Girl Scout camp, girls feel comfortable acquiring new skills in a safe and supportive all-girl environment in a community unlike any other. It's not too late to sign up for summer sessions at our Lake Rickabear or Jockey Hollow Day Camps or Celebrate Girls Paterson Summer Program. In our summer programs, girls learn such skills as boating, cooking, fishing, building survival huts, archery, and zip lining. They work on Girl Scout badges, attend field trips, play sports, participate in a book club, and try hands-on science and nature activities. Sign up for a fun-filled summer near you!
Continue >

Our Summer Bucket List Challenge 2019 is underway! Girl Scouts: simply download a copy of the challenge activities list, and complete enough activities to earn 100 points. Check off the ones you did, and bring your list to any GSNNJ Council Shop between July 1 and Sept. 7, 2019 to get your FREE Summer Bucket List 2019 patch! 
Continue >

Through the  Extended-year Membership option available through June 30, 2019, NEW Girl Members (entering grades K-12, Fall 2019) and NEW Adult Members (parents, volunteers, and troop leaders) can register for an up to 17-month-extended-period ending Sept. 30, 2020, at a savings. You can begin your Girl Scout Leadership Experience now, and continue through the summer right into the traditional troop experience in the fall without paying double membership fees. 
Continue >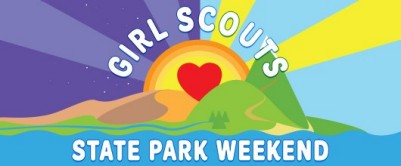 Come share your love of the great outdoors with your girl and the Girl Scouts of New Jersey on Girl Scouts Love State Parks Weekend, July 13 & 14, 2019. It's time to celebrate the great outdoors Girl Scout-style at one of the participating New Jersey State Parks. Check out the program listing. Girl Scouts and their friends and family members can participate in any park program anywhere in the state for $5 per person. You must register for your program choice in advance (via Girl Scouts of the Jersey Shore's registration page), in order to participate.
Continue >

All year long Girl Scouts unleash their ultimate potential to do amazing things for themselves and their communities. Bridging ceremonies are the perfect time to stop, take stock of every awesome adventure, and celebrate as we embrace the future!
Order Bridging Kits at Council Shops 
Continue >

14 Jun 2019
In honor of Father's Day, CEO Betty Garger expresses how important male role models are to Girl Scouts of Northern New Jersey. In Girl Scouting, many dads step up to take on leadership roles so that their girls may participate in the Girl Scout Leadership Experience. While women are our primary volunteers, men are welcome in all our roles including troop leadership, cookie managers, event coordinators, and so much more.

Questions? Call Girl Scouts of Northern New Jersey Customer Care: (973) 248-8200
Or, email us at customercare@gsnnj.org