You're invited to our Animal & Robot Virtual Events for girls in Kindergarten through Grade 3, who are not yet registered Girl Scouts. At these FREE Zoom information sessions, you'll discover what Girl Scouts is all about as you try a fun activity and learn Girl Scout traditions. Parents are welcome, too. Sign up, today!
Continue >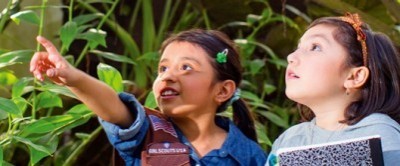 Girl Scouts from across New Jersey are preparing for the fall edition of the Great Fall New Jersey Camp-In Camp-Out from Friday, Oct. 2 through Sunday, Oct. 4, 2020. Connect with hundreds of Girl Scouts as we share the art of camping during the crisp fall weather at home. Participate in one activity or jump into every activity. The cost is $20 per Girl Scout family, and $30 for non-Girl Scouts. Register now! 
Continue >



11 Sep 2020
We are holding workshops with staff, working to ensure staff and volunteers reflect the diversity of the area we serve, and reaching out to under-represented communities to provide opportunities to girls so they can benefit from the Girl Scout program.
Questions? Call Girl Scouts of Northern New Jersey Customer Care: (973) 248-8200
Or, email us at customercare@gsnnj.org