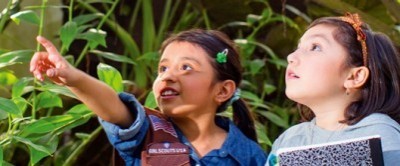 Get ready to change the world! Now Girl Scouts can earn 24 new badges that take leadership to the next level. There's never been a better time for girls to practice ambitious leadership. This year, we've added new badges in the categories of Entrepreneur, STEM Career Exploration, Automotive Engineering, and Civics.
Continue >

Sign up, today! With an Extended-year Membership, girls entering Grades K-1 can join a virtual Troop, get a Daisy by Mail activity box and booklet, earn Girl Scout petals and patches, and enjoy an Animal-themed Family Day at our Lake Rickabear Camp.
Continue >

Women of Achievement will now be a virtual celebration! On Wednesday, Sept. 16, 2020, we will celebrate the 40th anniversary of Women of Achievement online, with availability to stream from the comfort of your couch. We invite you to join us for a virtual and professionally produced celebration of female empowerment as we raise funds to benefit girls in our northern New Jersey communities.
Continue >



Slide Into Summer While Avoiding Summer Slide
24 Jun 2020
CEO Betty Garger addresses the concern parents have about "summer slide" and urges all parents to get their children immersed in activities this season to pique their curiosity about the world around them and foster a love of learning. (Op ed by CEO Betty Garger)
Questions? Call Girl Scouts of Northern New Jersey Customer Care: (973) 248-8200
Or, email us at customercare@gsnnj.org