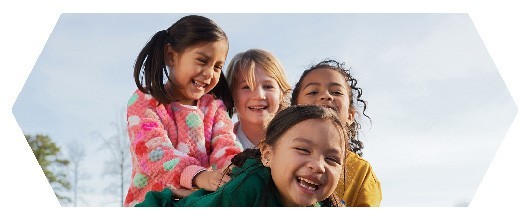 Join Girl Scouts
You're invited. Press play with us.
Making friends, testing her strengths, exploring new possibilities. It's all here for her.
Whether teaming up with others or learning to shine on their own, Girl Scouts have the tools and community support they need to succeed.
Press play with Girl Scouts. Where she can be herself and her confidence can soar.
She's ready to go.
Need to know more so you can decide what's right for you? Check out all the different ways to take the lead at Girl Scouts. Or, see all the exciting possibilities Girl Scouts offers for girls of all ages and choose your adventure.
Annual Membership Fee: $40 for Girls, $25 for Adults


IMPORTANT NOTE: Membership fees are non-refundable. 
Sometimes traditional Girl Scout troops may not be immediately available in your community. Paying for membership does not guarantee placement in a troop. However, girls can participate in Girl Scouts as Individually Registered Girls (known as Juliettes) without a troop.